Sustainability is a big topic. There is so much to learn, so much to do and it can be overwhelming knowing where to start and what to do, as well as how to create impact in your business.
Here are some resources to help you along the way.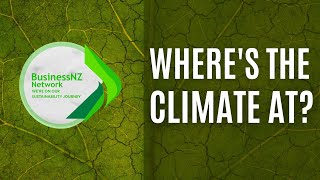 Recently the BusinessNZ Network checked in with the climate, to understand the evolving role of business in managing climate change. Reducing our carbon footprint is only part the challenge. This years' devastating weather events across the country have served as a...