COVID & effects on sustainability
Life as we knew it was turned on its head in 2020 with the arrival of Covid-19 in New Zealand
While this pandemic remains the largest issue business owners face, that doesn't mean that leading issues pre-Covid have disappeared. The challenges we face today are compound and varied.
Chief among these issues is how to manage climate change. It's no longer a question of if, but how business as usual will be impacted.
For businesses, sustainability is both a major challenge and opportunity of our time. It impacts businesses large and small, and is our collective responsibility.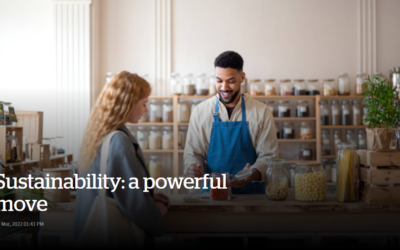 In tough times, sustainability can reduce cost and also add value to your business. Check out this resource explaining how reducing your carbon and resource use, attract and retain staff and also the growing consumer opportunities in this space. All add to your bottom line.